Advanced Neurotransmitter Testing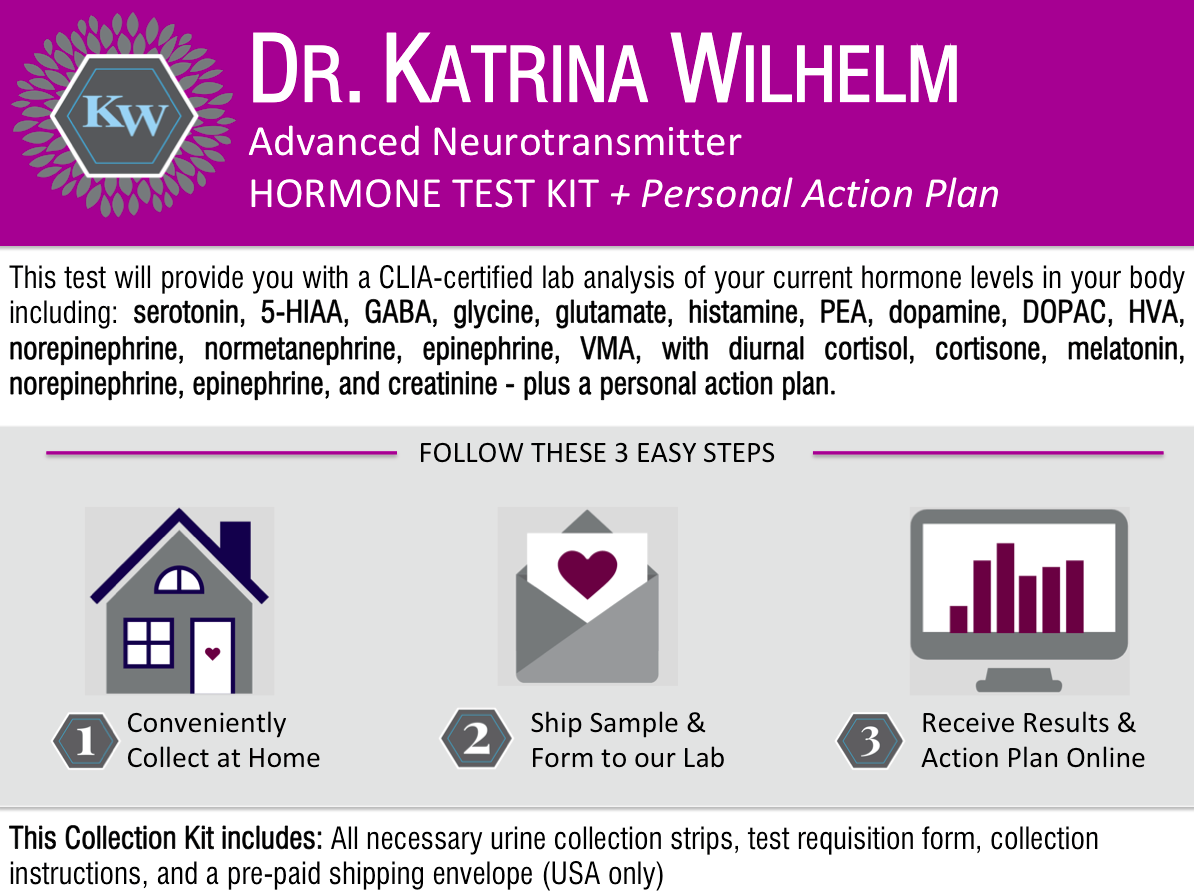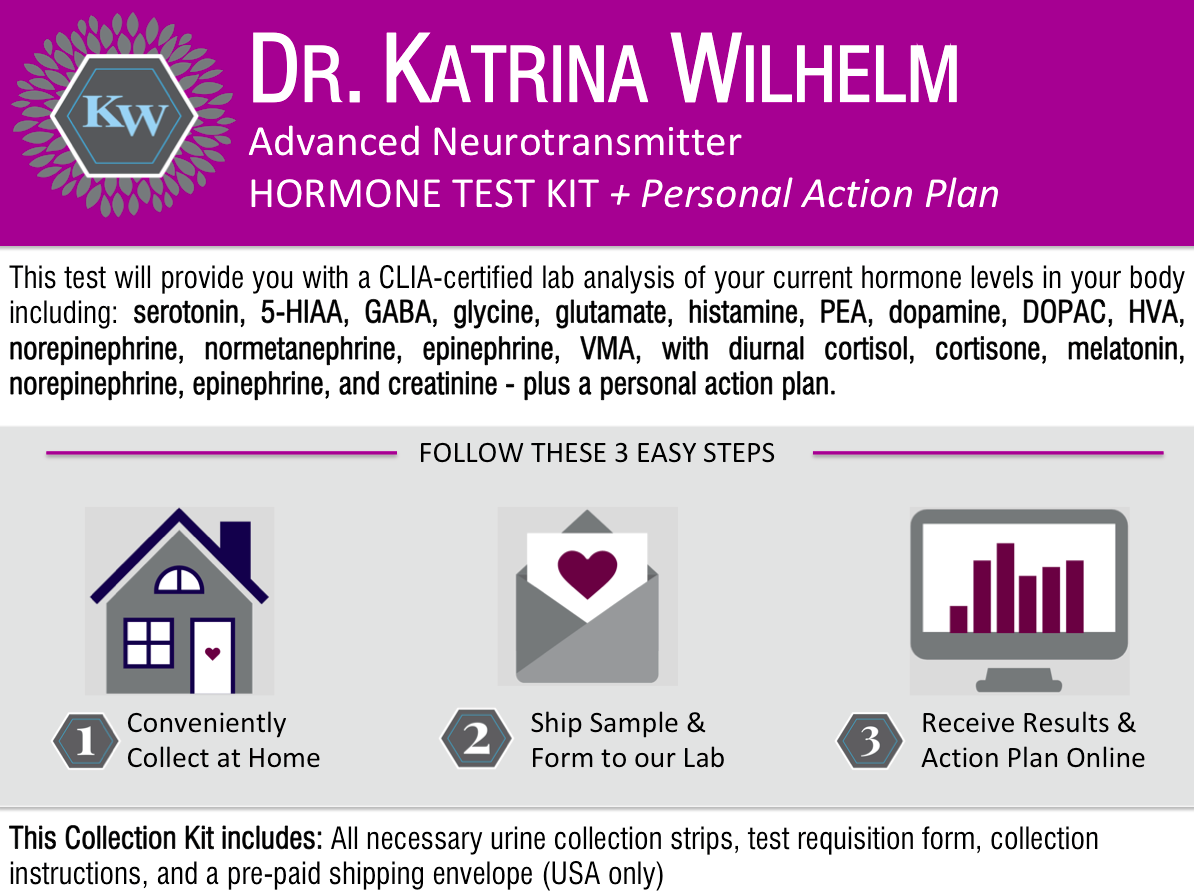 Advanced Neurotransmitter Testing
86% of Americans have suboptimal neurotransmitter levels.
Do you ever struggle with:
Fatigue

Poor sleep

Anxiety

Depression

Feeling impulsive or hormonal

Or wonder why your SSRI isn't working?
Take the guess work out of the equation by testing your neurotransmitters and identify your unique biochemical puzzle pieces for why you feel the way you do.
The Advanced Neurotransmitter Test Package includes:
An easy at-home urine-based lab collection kit

A custom report containing your results, assessment of your symptoms, and interpretation of the findings

A uniquely customized action plan that includes a review of your results by Dr. Wilhelm with a curated treatment plan
*This service does not diagnose disease but can be used to help give insight into the causes of imbalance by utilizing industry leading, CLIA-certified lab testing as a way to measure whether your body has optimal neurotransmitter balance. There are many different biochemical reasons for why we feel the way we do - each with a different treatment strategy.
Order now - and start getting your neurotransmitters balanced today.
The Advanced Neurotransmitter Test will assess:
Serotonin and its primary metabolite 5-HIAA

GABA, Glycine, Glutamate, Histamine

Catecholamines: PEA, Dopamine, DOPAC, HVA, Norepinephrine, NMN, VMA, and Epinephrine

With diurnal assessment of (meaning 4 measurements throughout the day for more comprehensive analysis): Cortisol, Cortisone, Melatonin, Norepinephrine, Epinephrine, and Creatinine.
The most advanced Neurotransmitter testing available.
Order Yours Today.